Chiropractor Granite City IL
Welcome to Talley Chiropractic located in Granite City. Chiropractic is one of the most amazing healthcare professions, but very few people understand what it's all about. This article is here to help you gain a basic understanding of how our Granite City chiropractors can help you and your family. Here at Talley Chiropractic, we treat what your typical chiropractor would — including sciatica, neck pain, low back pain, and headaches…. we just like to do things a little differently.

Chiropractic Care in Granite CITY
We believe that through improved posture and fitness, you can decrease your pain and improve your overall health. We believe that, ultimately, the best thing for your health isn't medication or visits to the doctor, but simply movement. Because of this, you won't find many of the components that you typically see during a healthcare visit. You won't see white coats or scrubs. You won't be kept waiting for 20 minutes or have trouble getting in for an appointment. You won't be here for an hour, only to see the doctor for 90 seconds. You will walk into a relaxed and friendly environment. You will be greeted by staff that know your name and genuinely care how you are feeling. You will be given tools to help reduce your pain and continue to improve your health, without prescriptions or medical equipment. You will be stretched and adjusted, allowing you to move better and enjoy a pain-free life.
---
What DOES a VISIT TO OUR Chiropractor LOOK LIKE?
A typical appointment in our office consists of a pleasant and welcoming greeting by one of our staff members. On your first visit, you will be given an opportunity to tell us your problem and I will listen intently, giving you a chance to be heard. I then will examine you with simple orthopedic tests, chiropractic tests, and look at your overall posture. Next, i will likely take an X-ray, so I can see your spinal allignment and overall spinal posture giving me the information I need to help you feel and move better overall.
The initial day, after your plan has been determined we will start helping your body heal. Our therapist will perform muscle stimulation, ultrasound, and you will relax on our hydrotherapy massage tables, all of which promote healing, increase blood flow, and reduce swelling allowing your body to naturally heal faster. You will likely get and adjustment and stretching on your first visit, as well. The adjustment is the chiropractors main ammunition for relieving your pain. In our office I believe that if the spine is moving properly, which is what the adjustment provides, your body will function and feel better. Each, visit will build on the previous, typical treatment plans are 4-6 weeks for most joint and muscle injuries.
Another large component of your plan will consist of looking at the things we do on a daily basis, sit, stand, lift, move, and how those things are the likely kulprit to your pain. Then we will give you some survival tips to improve your posture and help you survive living in a digital world.
HOW TO FIND A CHIROPRACTOR IN Granite City
This guide will help you find the best chiropractic clinic in Granite City for you. When most people in Granite City decide they need a chiropractor, they end up doing a search and just picking someone at the top.
Being at the top of Google for the chiropractic search does not necessarily mean they are the best chiropractor for you. Follow the steps below to make sure you are picking the right chiropractor for you.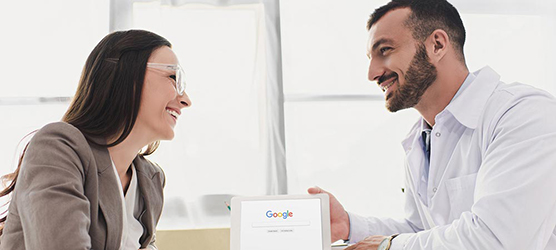 Time Needed: 5 minutes
Total Cost: USD 0.00
4 EASY STEPS TO FINDING A CHIROPRACTOR IN Granite City
Step 1: Open up a Google search
You will want to type one of the following in the search bar:
Chiropractor Granite City
Chiropractor 62040
Chiropractor near me
Best chiropractor in Granite City

Step 2: Review Their Website
The best chiropractors in Granite City put as much care into their website as they do into the rest of their office. By reviewing their website you will get a good feel for the doctor and if they are right for you.

Step 3: Check Out Their Reviews
Check out the Google Business Page of a chiropractic clinic you are thinking about visiting. It is easy for someone to say they are great, it's a different story to get other people to say great things about you.

Step 4: Give The Office A Call
Now that you have a basic understanding of what the office is about. Give them a call to make sure they fit the message that their website and GMB have been sending. You will know in a few minutes whether the office is the right one for you.